Photo courtesy of Country Stoves & Sunrooms, East Aylesford, NS Canada
LOOKING FOR A CERTAIN TYPE OF CHIMNEY?
Find the right chimney for you
We manufacture high-quality innovative venting products for every application. Scroll down to browse our products.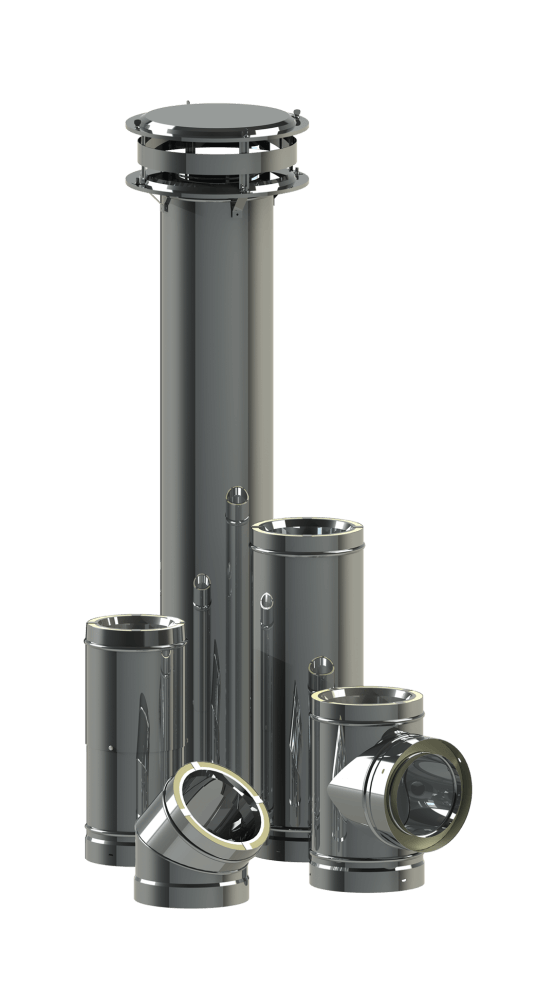 EXCEL
Insulated stainless steel chimney 5″, 6″, 7″ & 8″ diameters
→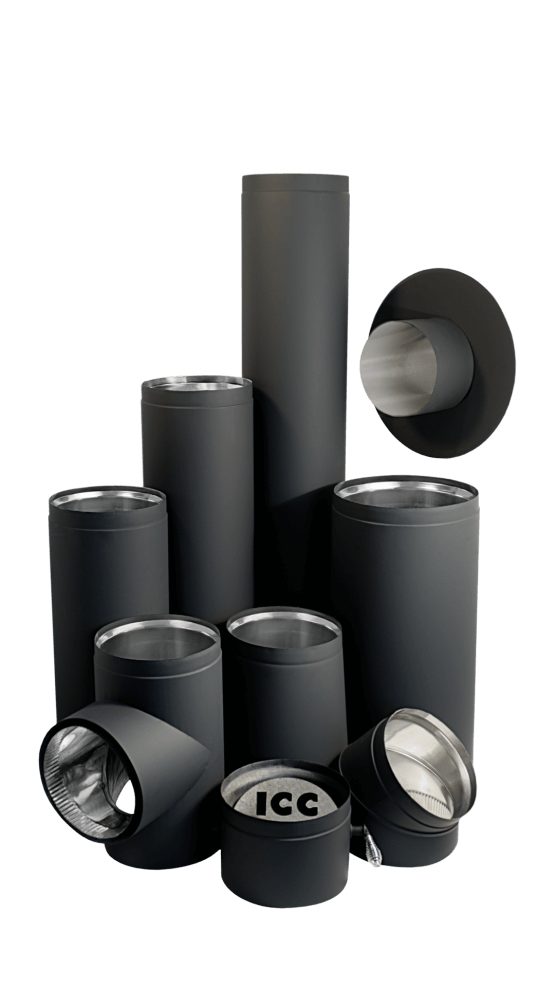 ULTRABlack
Double wall stove pipe 6″, 7″ & 8″ diameters
→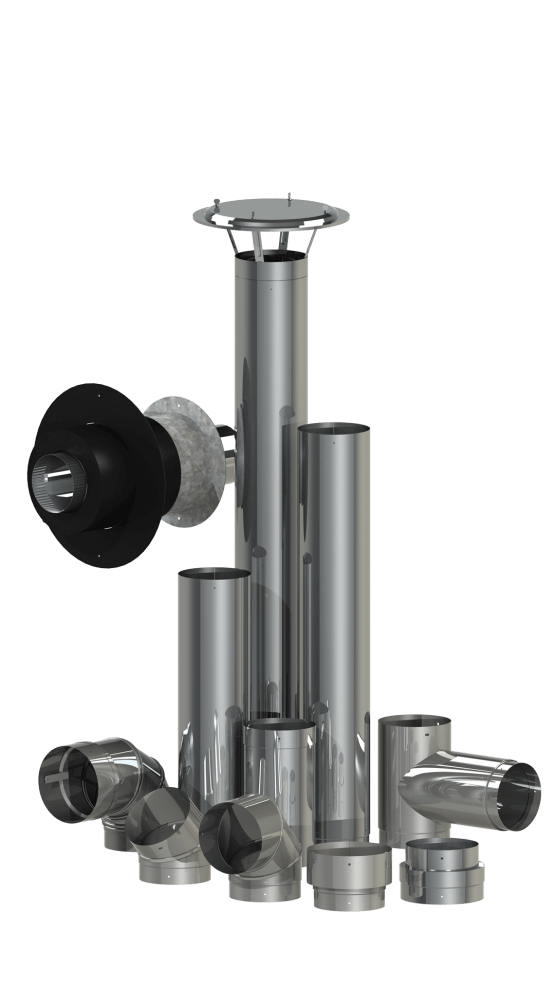 EXCELiner
Rigid chimney liner 5″, 5.5″, 6″, 7″ & 8″ diameters
→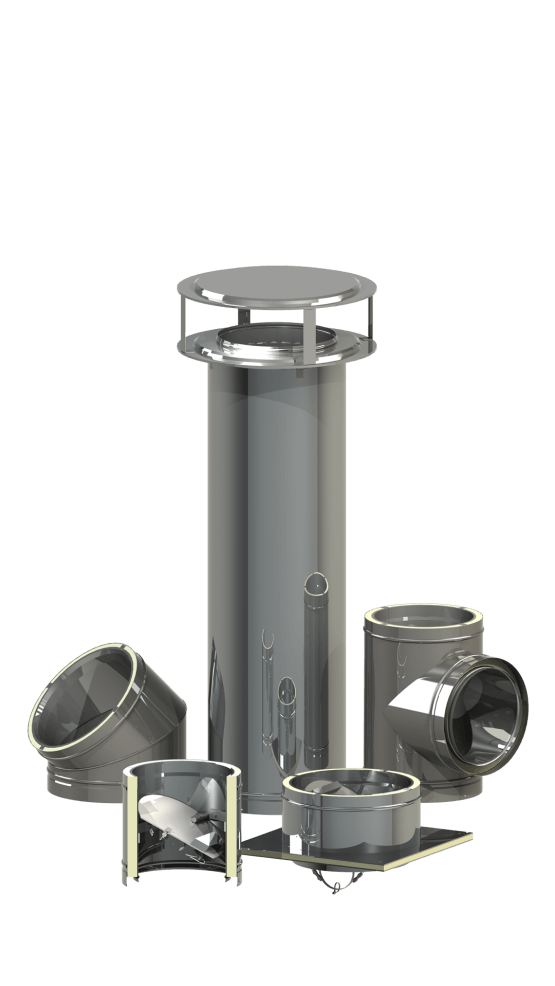 Model RIS
Insulated stainless steel chimney 10″ through 24″ diameters
→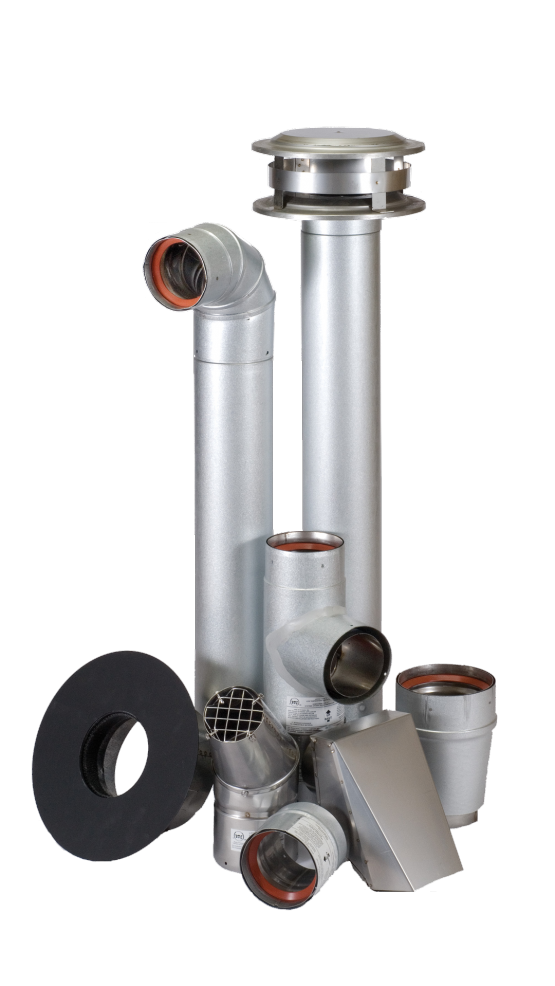 EXCELPellet
Setting a new standard for Pellet Vent 3″ & 4″ diameters
→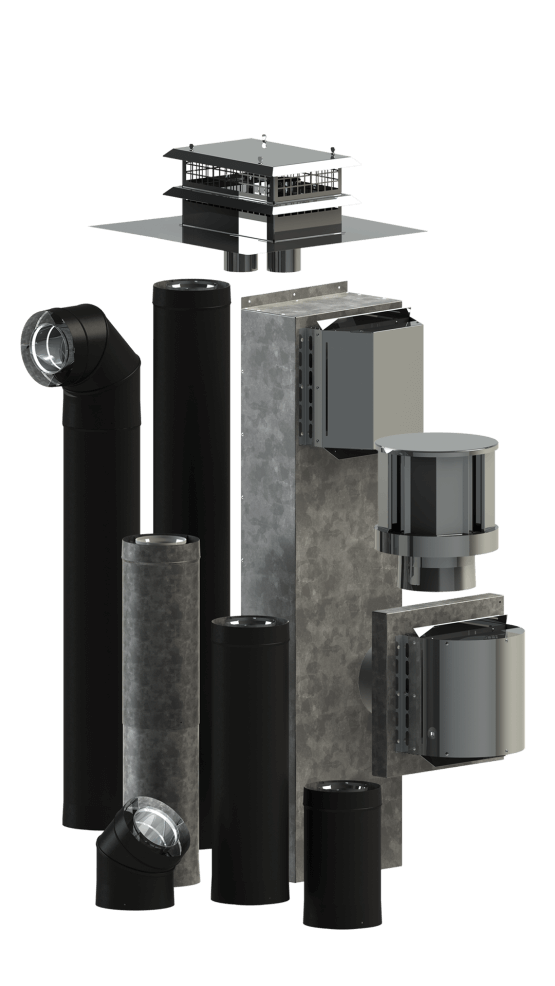 EXCELDirect®
Venting for direct vent gas appliances 4" x 7″ & 5" x 8″ diameters
→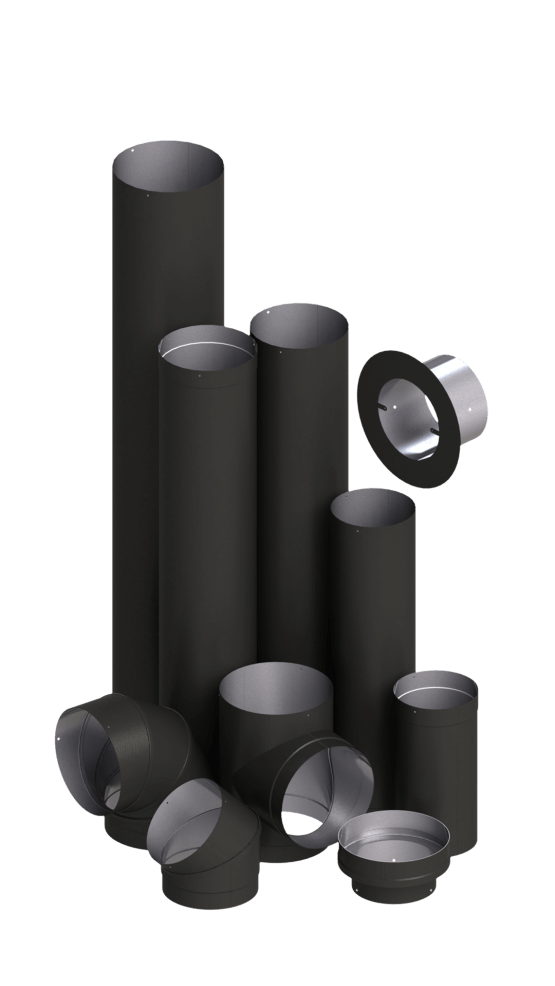 EXCELPrime
Single wall stove pipe 6″, 7″ & 8″ diameters
→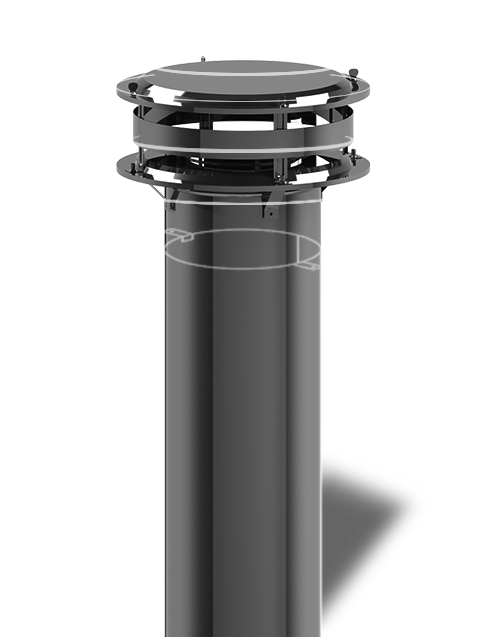 TRY THE EXCEL CHIMNEY CONFIGURATION TOOL
Need help choosing the right components to install your chimney?
If you're installing a wood stove, our chimney configuration tool will walk you through finding all the right parts for your job.
INDUSTRIAL AND COMMERCIAL CHIMNEYS
Complete Engineering and Design Services
ICC Chimney manufactures a wide variety of chimney systems for commercial and industrial applications, including high or low temperature, high or low pressure, condensing vent, and grease duct applications.