CONTEMPORARY WOOD BURNING AT ITS FINEST
At Renaissance Fireplaces, we strive to introduce people to wood burning in new and exciting ways and to preserve the nostalgia of a crackling fire that consumers expect. The wall-to-wall fire of the RL50 is an experience unlike any other.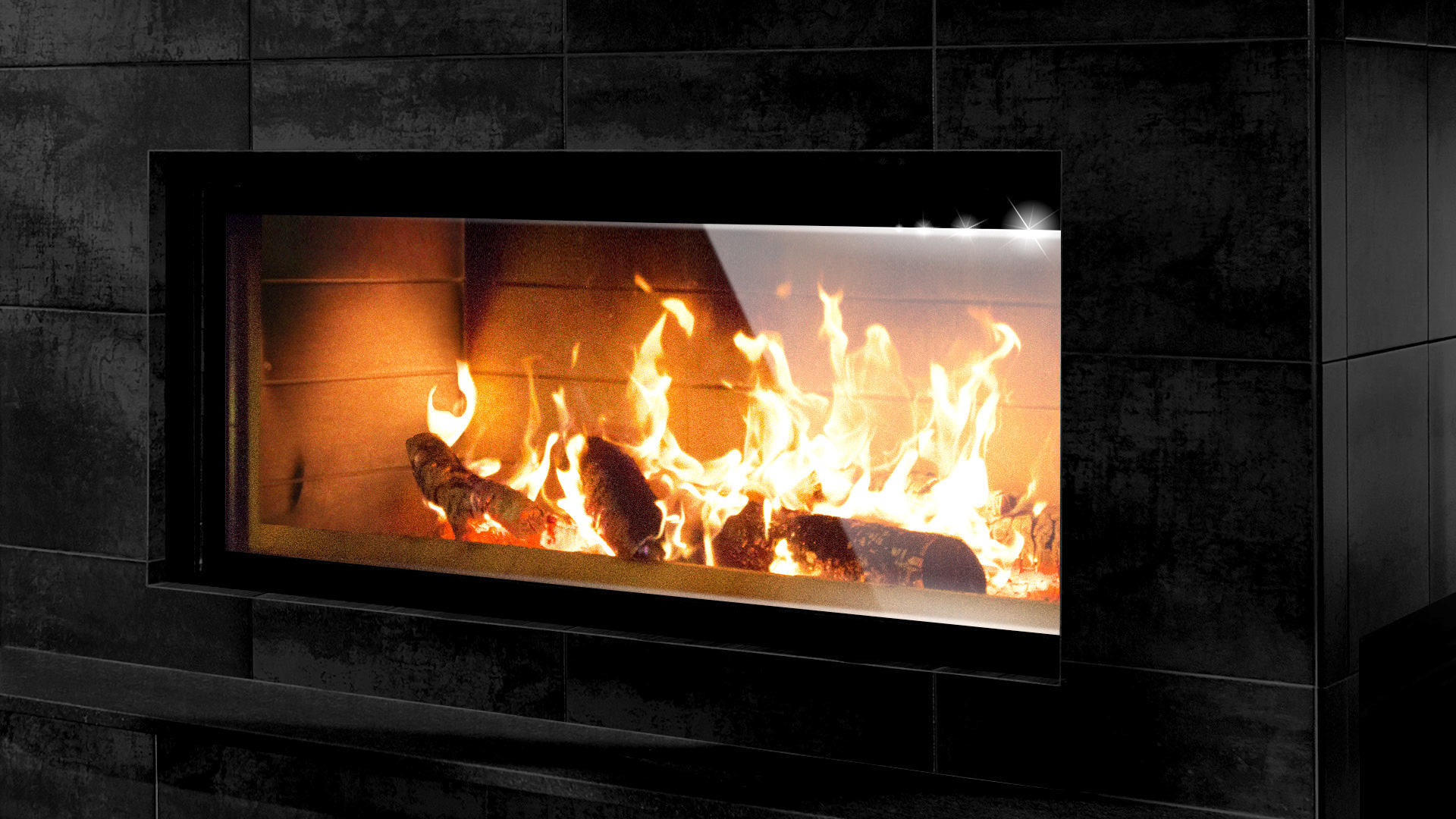 CLEAN GLASS
It's common for the glass of wood burning fireplaces to become blackened after regular use, but the RL50 has an air wash system to keep it clean.You'll enjoy a clear view of the flames even after multiple fires.
HRS DUCTS
The Linear 50 is not designed to be used as a heat source but incorporates a heat redistribution system (HRS) to help beat the chill. You can choose to heat the room with the fireplace or draw the heat away to another location.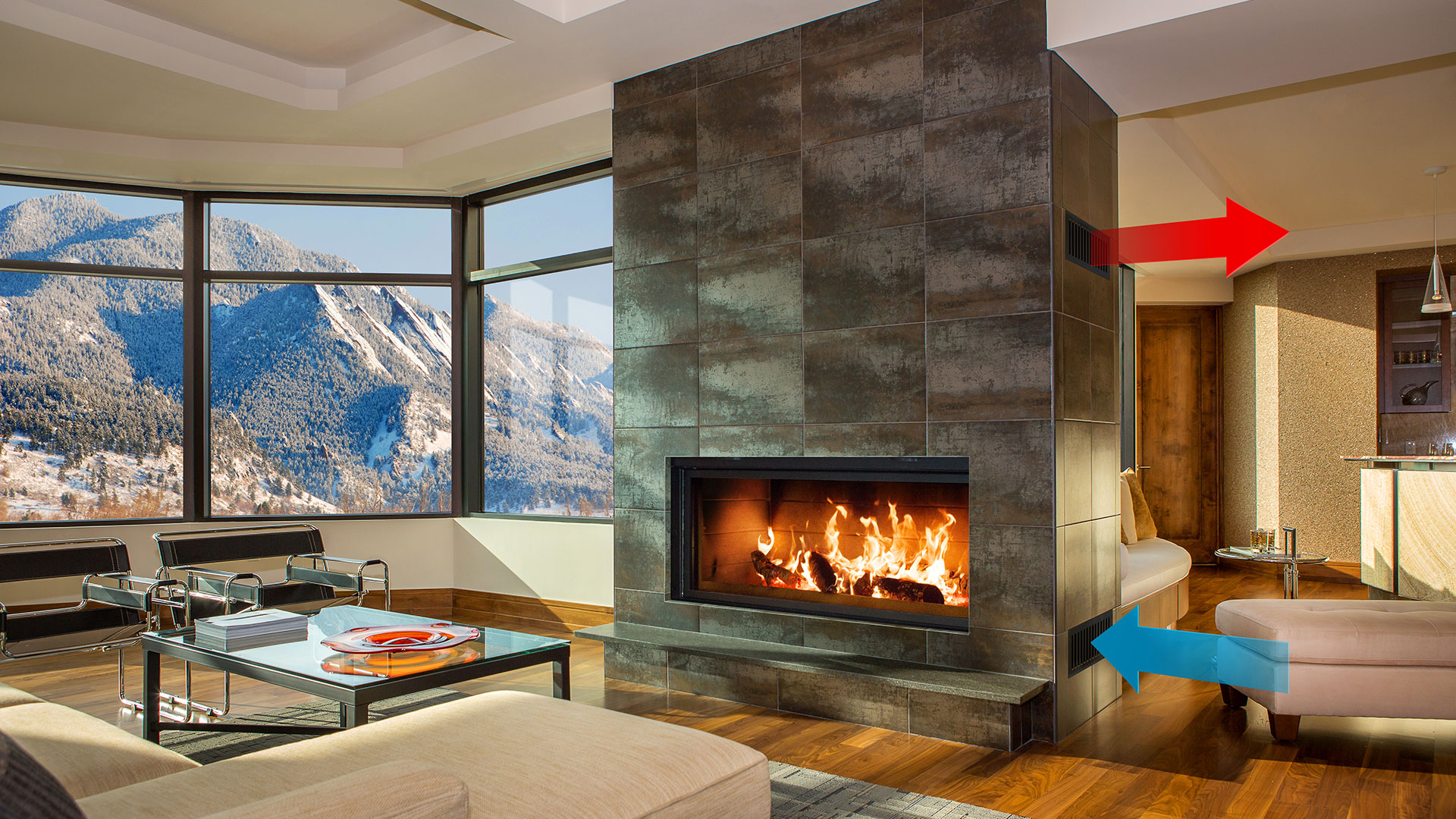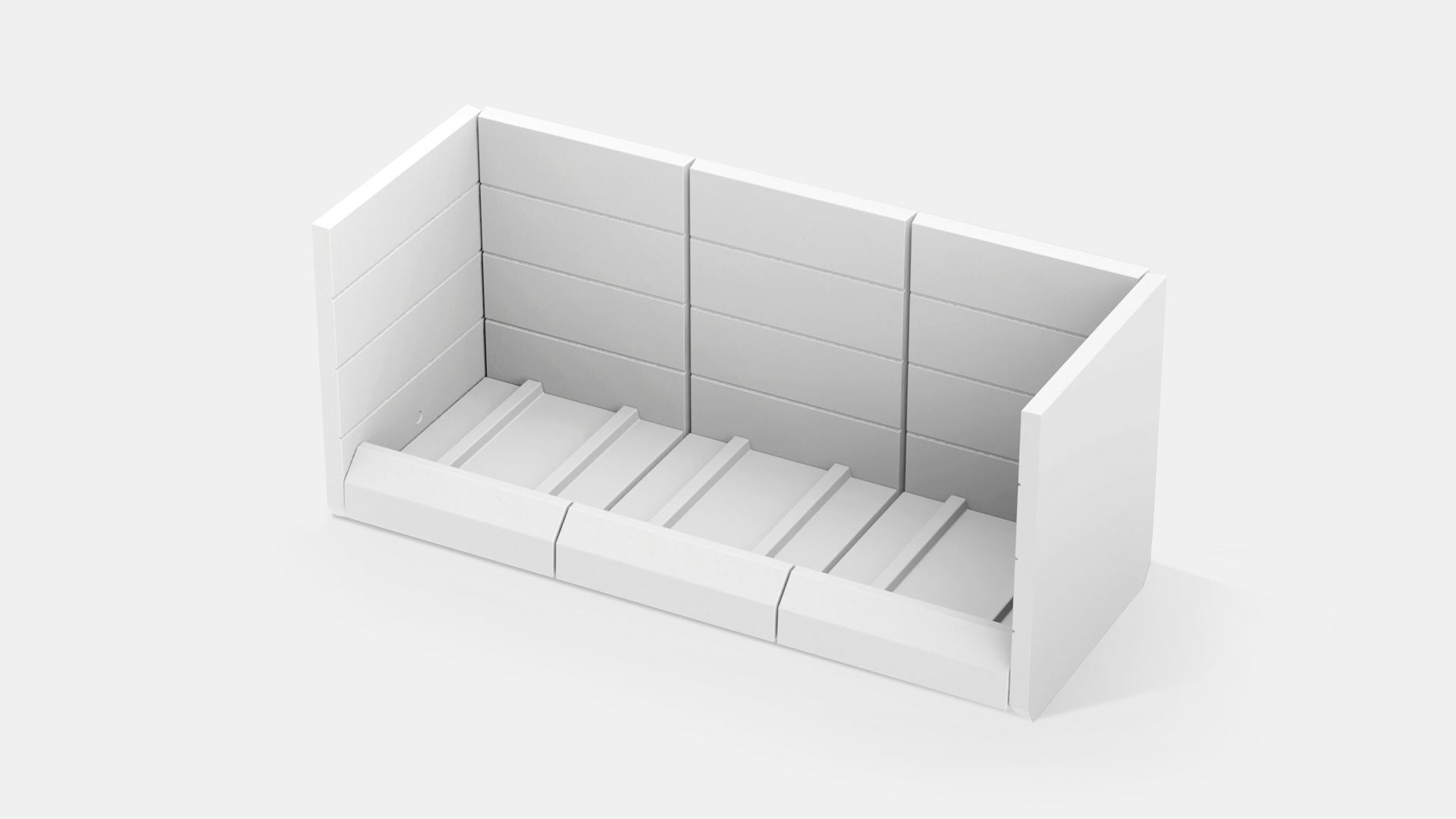 ENGINEERED FIREBOX
The firebox of the RL50 is designed to optimize a wide horizontal fire. The base is designed to allow airflow around your wood regardless of where it is placed. You'll have a consistently beautiful fire time after time.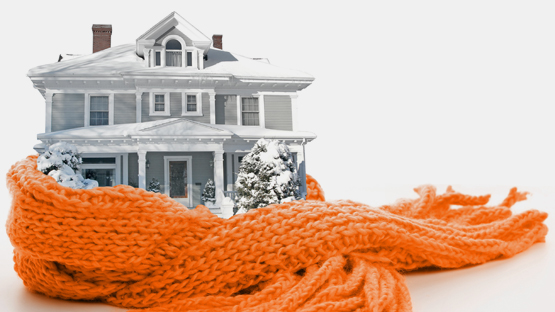 KEEPING YOUR HOME AIRTIGHT
Preventing heat loss from your home is just as important as heating it. Renaissance fireplace doors seal tightly to prevent warm air from escaping up your chimney. Our optional Chimney Top Damper completely seals off the top of the chimney making it ideal for passive homes.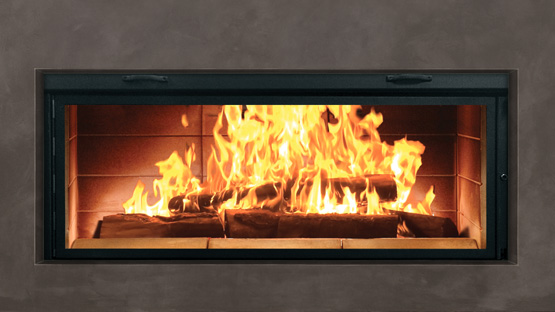 MODERN STYLE
With a glass viewing width of 46" and only 15 ½" tall, the RL50 is both stylish and modern. The door and screen lift effortlessly into the enclosure above the fireplace when they are not in use.
Linear 50 – Contemporary Wood Burning at its Finest
Note: The installation manual should always be used for the precise planning and accurate installation of your fireplacee.
GENERAL SPECIFICATIONS
Outside Dimensions
70 3/8″W x 66 3/8″H x 28 3/4″D
Shipping weight
1,131 lbs
Shipping Crate Size
70 1/4″W x 69 1/2″H x 32 1/2″D
Door Opening Size
50 7/16″W x 19 7/8″H
Glass viewing size
45 7/8″W x 15 3/8″H
Firebox Size
44 1/2″W x 14″D
Emissions
The Linear 50 can be sold in Canada and the USA since it is not regulated as per the rule definition of "fireplace" under Subpart AAA of the 2015 EPA Standards of Performance for New Residential Wood Heaters Vol. 80, No. 50.
Chimney Size
10″ RIS
Minimum Chimney Height
12' (more with elbows)
Touch-up Paint
Stove Bright Metallic Black
Maximum Fuel Load
4-5 medium logs
Maximum Log Length
24" maximum

It is possible to overfire the Renaissance Linear 50 if the maximum fuel load or log length is exceeded.

Gas Log Provision
YES

These fireplaces have an access panel to accept an aftermarket gas log assembly. You may not install a gas lighter in any Renaissance fireplace because the high firebox temperatures will burn out the log lighter very quickly.

HRS (Heat Recovery System)
Included with fireplace, Two 10″ dia. outlet ducts – 5′ length
HRS Grills
Two 13 1/2″ x 8 3/8″ inlet wall grills (included)
Two 13 1/2″ x 6″ outlet wall grills (included)
Mobile Home Approved
NO
Outside Air
4″, meets R2000 (FO-INT)

All Renaissance FireplacesTM come equipped to accept a 4″ outside air duct, if there us more than 20′ of lenght a 5″ duct can also be used.

HRS extensions
EO-DUCT = 5' outlet extension