BIG VIEW.
BIG HEAT.
BIG FIRE.
SMALL EMISSIONS.
Using technology exclusive to RSF Fireplaces, the Fusion has the first fully automatic fireplace air damper. Now you have nothing to adjust other than the size of your wood load. Winner of the Hearth & Home 2016 Vesta Award, the Delta Fusion is the newest member of the RSF fireplace family.
Whether you are new to wood burning or have a lifetime of experience, you will appreciate how the Fusion automatically maintains a gorgeous, environmentally friendly fire while heating upwards of 3,000 square feet. Its innovative bimetallic air damper automatically regulates combustion, keeping the stove burning in a "sweet spot" which produces both minimal emissions and a visually striking fire. The low 1.3 grams per hour emissions is virtually unheard of in a heating appliance. The cleanest fires are achieved with lots of secondary combustion which is when the fire is most visually appealing.
This fireplace is certified for use with 8″ ICC Model EXCEL chimney only.
THE RSF COMFORT ADVANTAGE
Comfort is our specialty. We customize heat distribution from a wood fireplace throughout the home, including the basement. When the household temperature is tailored for a family at minimal cost and maximum efficiency, we call that the RSF Comfort Advantage.
Note: the central heating option is not available for the Pearl 3600, the Focus 3600 or Focus ST.
Delta Fusion – Big view. Big heat. Big fire. Small emissions.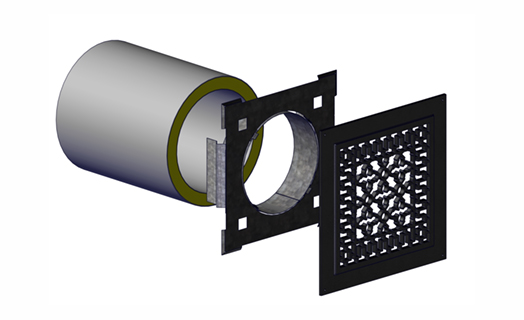 Gravity Vent Kit
The gravity vent kit uses natural convection to distribute the heat generated by the fireplace to the same floor and/or floors above the fireplace.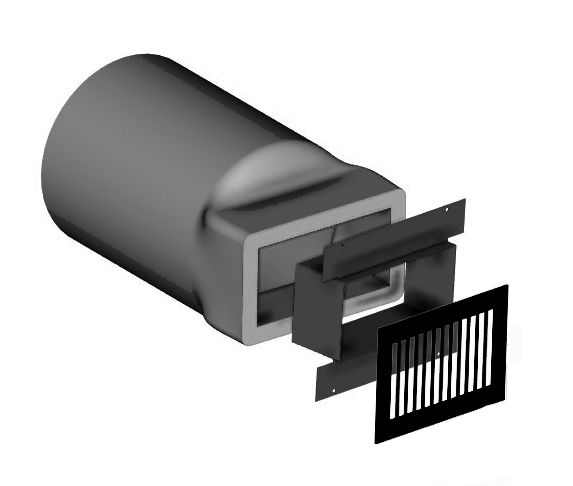 Gravity Vent Kit – Rectangular
The gravity vent kit uses natural convection to distribute the heat generated by the fireplace to the same floor and/or floors above the fireplace.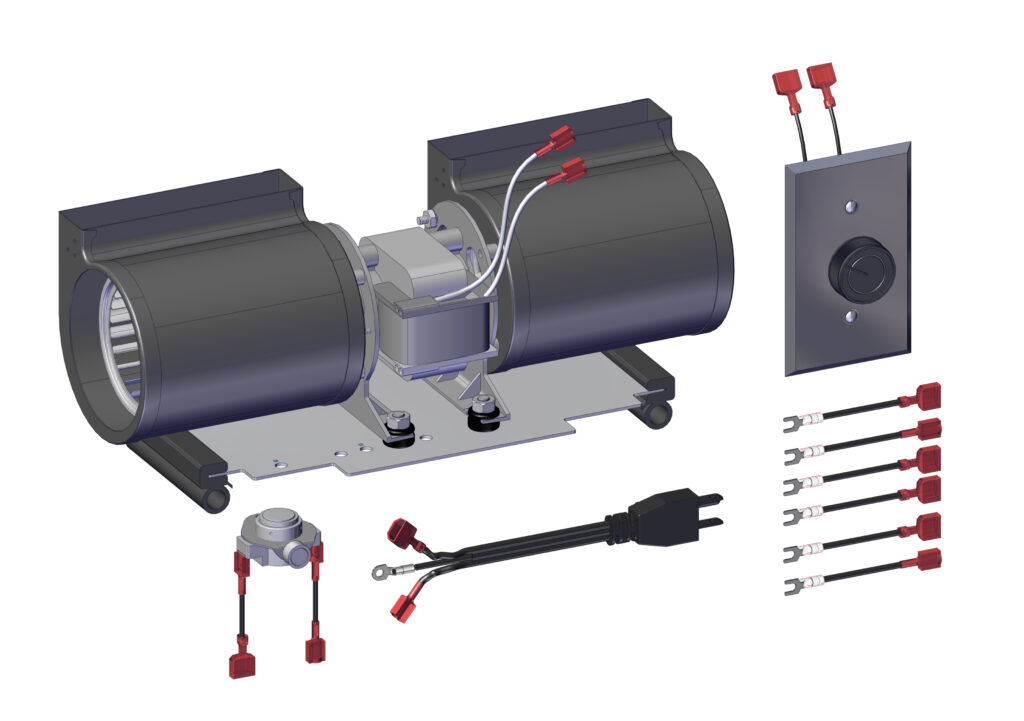 Internal Blower
The internal blower kit will increase the circulation of heated air in the room where the fireplace is installed.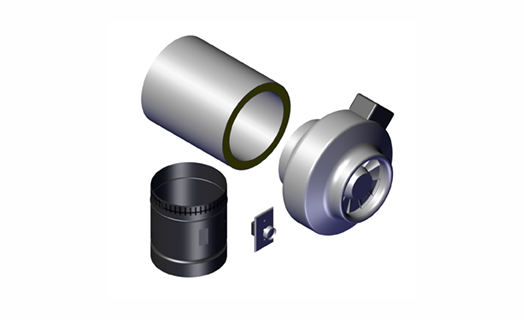 Central Heat Blower Kit
The central heat blower kit enables the distribution of heat generated by the fireplace throughout many rooms and different floors using either dedicated ducts or the house central heating ducts.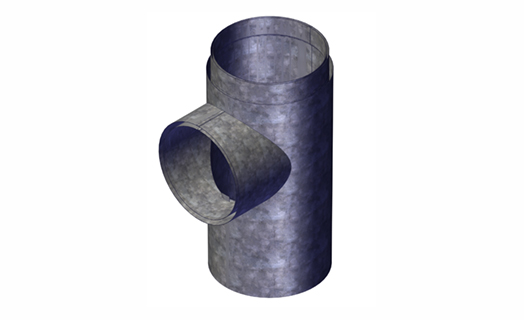 Central Heating Tee
This Tee allows you to have two Gravity Vents (FO-V2) on your fireplace and still be able to install the Central Heat option (FO-FDHB6-1).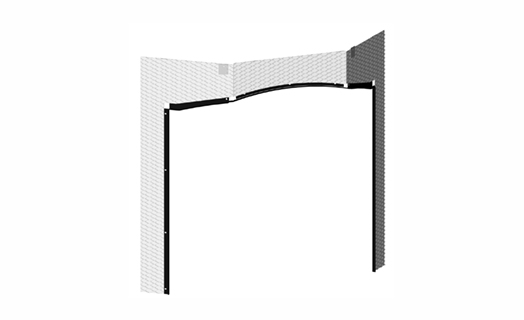 Delta Fusion Rock Retainer Kit
The rock retainer kit allows you to face the fireplace with thin non-supporting facing such as tiles. It is not necessary for brick or other self-supporting materials.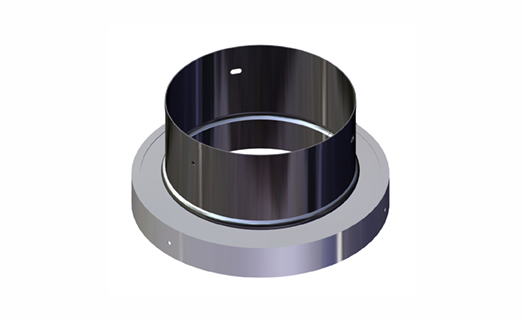 Masonry Chimney Adapter
This adapter will attach to the liner with 3 stainless steel rivets (provided) and to the EXCEL chimney with 3 screws (provided).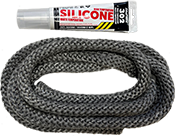 Door Gasket Replacement Kit 3/4''
This kit (FO-GRK4) includes the gasket and high temperature sealant required to change the door gasket on your fireplace.
Compare all fireplaces and options
view heat distribution options
Note: The installation manual should always be used for the precise planning and accurate installation of your fireplace.
GENERAL SPECIFICATIONS
Outside Dimensions
47 1/8″W X 44 3/8″H X 25 1/4″D
Shipping weight
647 lb
Glass viewing size
20″ W x 15″ H (center glass) 7″ W x 12 ½" H (side glass)
Firebox Size
4.4 cubic feet

Based on overall firebox dimensions, EPA firebox volume per certification testing is 4.0 cu ft

Firewood Length
EPA tested with 16″ logs; can accept up to 24″ logs
Chimney
8″ Excel
Door Finish
Black
Outside Air
4″, meets R2000

All RSF models come equipped to accept a 4″ outside air duct, a 5″ can also be used. All models can also be installed to operate using room air.

Mobile Home Approved
NO
PERFORMANCE
BTU Output

34 057 BTU/h

Based on EPA certification testing using crib wood and calculations from CSA B415.1-10.

BTU Maximum

95 000 BTU/h

Based on engineering calculations using firebox volume, efficiency, loading density (12lb/cu ft for hardwood), average humidity, reloading interval, type of installation, etc.

Heating Capacity

3,000 ft2

Depends primarily on wood quality, ambient air temperature and building heat loss.

EPA Certification
1.3 g/hr
Optimal Efficiency

66%

Low Heating Value (LHV) using CSA B415.1-10 calculations.

EPA Average Efficiency

60%

High Heating Value (HHV) using CSA B415.1-10 calculations.

EPA Average CO

2.48 g/min

Carbon Monoxide (CO), using data from EPA crib wood testing.